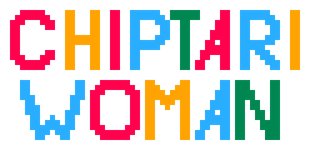 Chiptari Woman
Chiptari Woman is a rhythm-action game about fighting enemies with the power of music! Made for LOWREZJAM 2020 and ranked sixth in the public vote.

== FEATURES ==
Two levels with original music by MRKL
Adorable pixel art and otherworldly opponents
Demake of a PS2 cult classic
Works with gamepads (if your browser supports it)
== HOW TO PLAY ==
1. Hold arrow keys (or gamepad joystick) towards the green line

2. Press spacebar (or the [A] gamepad button) when notes reach the middle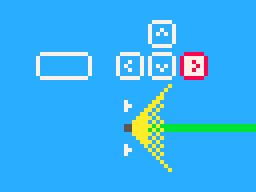 3. In defend phase, press arrow keys (or gamepad face buttons) when notes hit the middle


Made with the Replay game engine.
Comments
Log in with itch.io to leave a comment.
Any chance to download this please?

Hi John! Are you looking to download to play offline? The Itch app makes it easy to do that with HTML5 games, I believe. Or are you interested in reading the source code?
Sorry, the source code is private! The Itch app is a great way to download the game to play offline, I recommend that.
awesome game! love that it's based on the obscure ps2 gem. it had really cute graphics and great music. i had trouble with controller support, but perfectly playable with keyboard. kudos on #1 music and #6 overall!