CAT WORLD
Chapter 1 patch (and a peek at chapter 2)
---
Version 0.2 of CAT WORLD is now live! It includes a bunch of small tweaks, resolving issues that I either didn't get to for the initial release or were reported by players.
If you've already played through the first chapter, this update doesn't affect the story or gameplay, so no need to play through again (unless you just wanted an excuse to!).
Thanks to everyone who downloaded and played the game so far. I'm working on the second chapter now! In fact, here's a sneak peek at some (unfinished) concept art for a major location.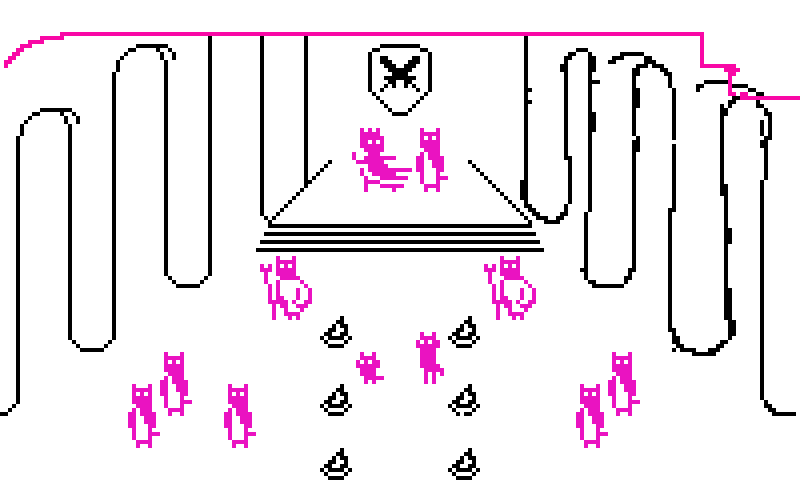 Major changes in v0.2:
Fixed some bugs, including logs that could be pushed offscreen and crash the device. whoops
Added captions for sound effects in intro cutscene, for players without audio
Added curved edges to water (thanks for the suggestion Drew-Lo!)
Adjusted movement speed